A fully customisable
end-to-end
SaaS platform for fund managers
Streamline the
onboarding of investors
• Digitise client onboarding
• Multi-factor authentication
• Centralised, secure database
• Client qualification and accreditation (KYC/AML)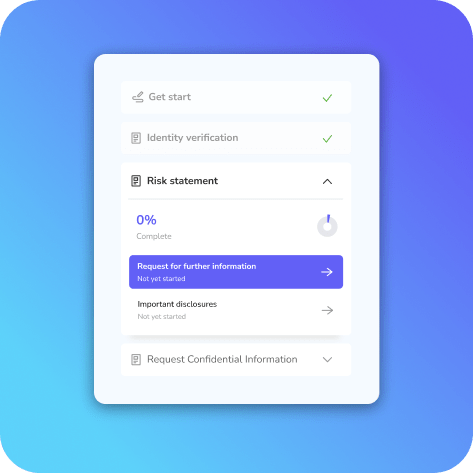 Scale and target
distribution
• Scalable and targeted distribution across multiple jurisdictions
• Intuitive and engaging digital marketplace
• Auditable tracking of materials
Securely track and
manage client progress
• Digital workflows for subscription process
• Track client progress and quickly address
  sticking points and errors
• Secure document depository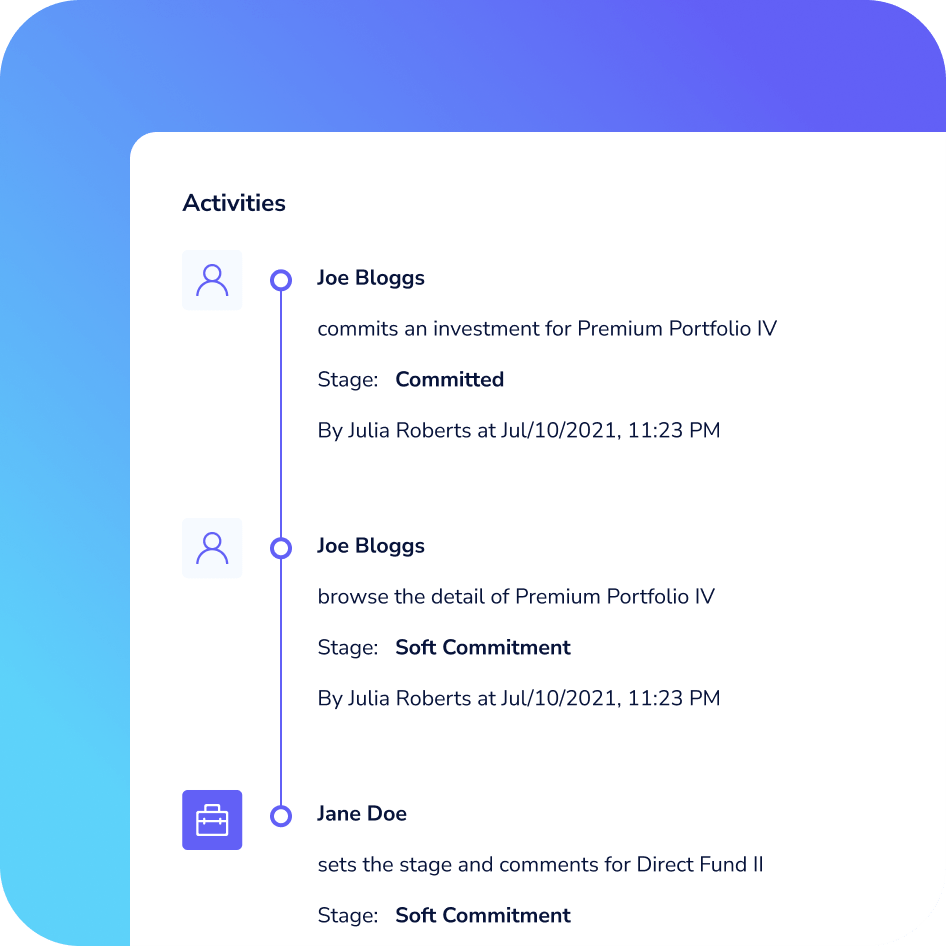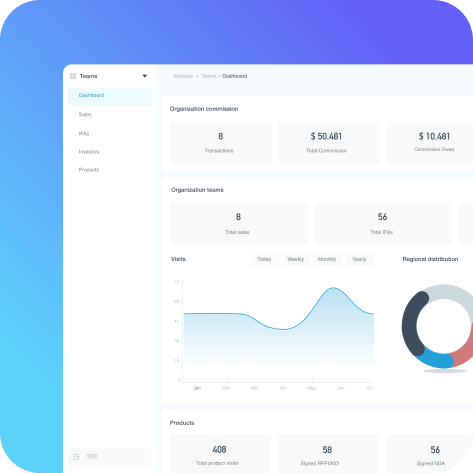 Automate and
consolidate portfolio
reporting
• Automated push and pull investor reporting
• Consolidated portfolio reporting
• Automated notifications

Ability for investors to create and manage their comprehensive investor profiles and manage AML information.

Allowing managers to track their fundraising pipeline, monitor conversations, and manage investor accounts.

An entirely customisable turnkey solution ensuring a consistent branding experience for investors.

Top of the line feature-rich data room for auditable tracking of materials and collaboration.

Track and report on pipeline, fundraising activity and market coverage in a hassle and friction-free way.

Coordinating and digitalising capital calls, such as signalling, commentary, and notice issues.

Consolidating fundraising and stakeholders in one place with the use of intuitive technology.

Intuitive and engaging digital marketplace to help market the fund more efficiently.

Workflow enhanced by electronic signatures, ensuring that the whole process can be done in the platform.
Secure document sharing and analytics tool, with real-time control and insights integrated in the platform.

Tailored digital experience to manage relationships, transactions, processes, workflows, and operations.

We are here to help and offer live support. Reach out to your dedicated Client Relationship Manager or contact us here
Get in touch to learn about all features, then decide which solution suits your needs.