Keeping ahead of competitors in terms of technological capabilities is now a top priority for private equity and other alternative asset management firms as 79% of organizations report a direct, positive impact on profit because of digitalization over the past two years
Investor relations and communications, cybersecurity, and due diligence are the top drivers for investment into digitization
Larger firms are more likely to recognize the benefits of digitalization (43% vs. 27% of smaller firms)
Digital integration, including transferring data from legacy systems to new ones, has been the top digitalization challenge for firms of all sizes, as smaller firms in specific expect compliance limitations
London, June 29, 2023 – Bite Investments, the award-winning global fintech firm, launches the second edition of its annual The Tech's Factor report entitled "The digital (r)evolution in private markets". The report reveals how the private markets industry can take a proactive approach to modernize its operations for improved profits, client servicing and operational efficiencies, the challenges so far and what to expect going forward.
Surveying and interviewing US senior executives from middle market, boutique funds, and asset managers, technology appears to now be a top priority for companies as 79% report a direct, positive impact on profit due to digitalization.
Data and investor relations – drivers of digitalization
The topmost key areas for digitalization for companies were portfolio reporting platforms (61%), compliance software (56%), document sharing and analytics tools (55%) and client communications centers (55%), demonstrating how reporting data and investor relations are becoming increasingly important to digitize to retain credibility with investors.
When it comes to what is the most important to their investors, firms cite instant access to data and information via digital platforms, ranging between 55% and 67% dependent on the size of the firm. For smaller firms, over half (52%) note faster deployment of funds as a top priority.
Careful selection is crucial
Despite the reported benefits of digitalization, 20% said they have disposed or plan to dispose some of the technology they invested in during the pandemic, as 62% cite digital integration as the top challenge for adoption of innovative technologies over the past two years. A 29% increase from last year.
This demonstrates the need for firms to ensure they are careful during their selection process. Finding the right outsourcing partner and tools from the start can help them save time and money, especially as over half (53%) expect integration to continue to be their primary challenge in the next two years. For smaller firms in specific, 67% agree that ensuring new systems and operations are secure and comply with relevant laws and regulations will be their top challenge for new tech adoption (vs. 30% of larger firms).
Progress and future investments
Larger firms have made the most progress on digitalization, as almost half (48%) believe their progress is ahead of the market average and only 6% below average. In comparison, less than a third (30%) of smaller firms believe their progress is better than the market average as the same amount (30%) say they are behind it.
Looking two years ahead, even with ongoing investment in digitalization, more than half (52%) of respondents overall say they will just be keeping up with the market when it comes to digital adoption. Larger firms remain more optimistic with 45% saying they will be ahead of their competitors (vs. 33% of smaller firms). They also plan to continue to increase their allocations the most as smaller firms continue to be more conservative in their digitalization plans.
The top three business functions firms prioritize for digital investment are cybersecurity and data protection (21%), due diligence (17%), and compliance and risk (15%).
Henry Talbot-Ponsonby, President and Co-Founder of Bite Investments comments: "Through digital transformation, manual processes are automated, operational efficiency increased and customer satisfaction improved. More importantly, our report highlights the direct positive impact on profitability, a real game changer."
"We also see specialist third-party providers now becoming the rule rather than the exception. As much as 88% of firms now have arrangements in place covering investor onboarding, relationship management, and communication, up from 66% in our previous survey. This is clear evidence of the ongoing shift that is in play. To unlock the full potential and avoid integration challenges however, it's important to partner with configurable and flexible software systems that allow existing providers to plug into it."
Methodology: In the fourth quarter of 2022, Mergermarket, on behalf of Bite Investments, surveyed 100 senior executives based in the US from middle-market boutique funds and asset managers on the topic of digitalization of the private markets.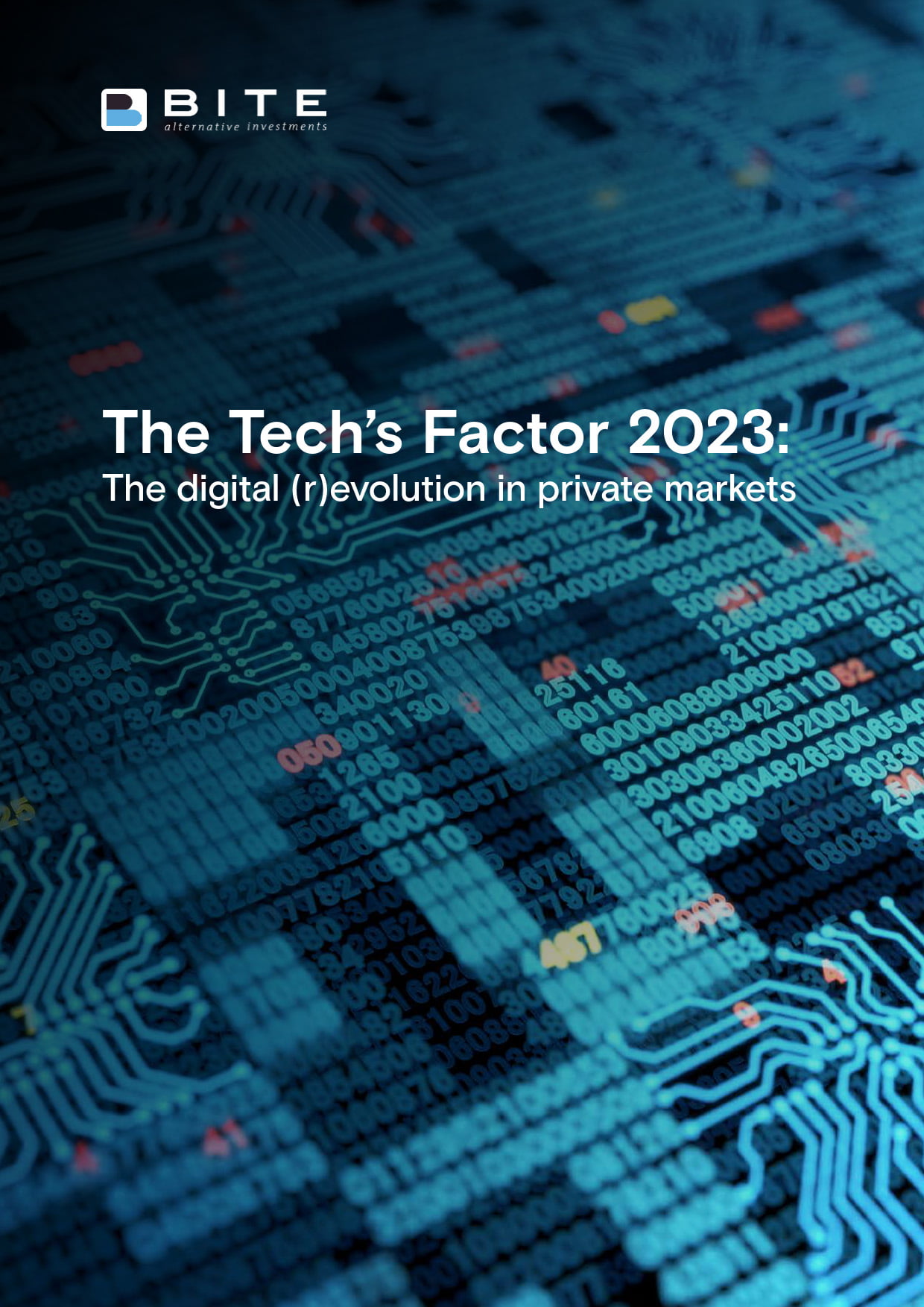 Download the report here.
Full press release – Bite Investments report: Digitalization a priority for private markets firms following a direct, positive impact on profit