Bite Stream is a Software-as-a-Service (SaaS) investor solutions platform, bringing digitalization to the alternatives industry
A multijurisdictional and configurable platform, catering to all types of investors and limited partners
In a highly competitive fundraising environment, it is a simple, cost-effective solution for asset managers that helps to streamline the process
Provides an enhanced user-experience for investors through a seamless end-to-end process
In the current challenging and highly inflationary economic environment, many predict that already competitive fundraising conditions are set to become even more demanding. With firms scrambling to stay ahead of the ever-increasing pack to reach their own fundraising targets1.
There have been many recent reports on the alternatives industry's move towards digitalization2, but the urgent need to adopt technology to help streamline fundraising processes continues. One that avoids overly time-consuming and speculative investor roadshows, whilst still filling the in-person void. Even so, asset managers should be cautious in choosing the right tool for the job.
This is where, we believe, Bite Stream plays an important role in innovating the alternative asset management industry. In this first of a series of articles, we start by explaining what exactly Bite Stream is and how it works.
Born out of the lack of digitalization in the industry, the platform streamlines the entire process of managing alternative assets. From fundraising, onboarding, monitoring, and reporting to investor communications and capital calls, this tool is a configurable fully end-to-end service.
Catering to all asset managers regardless of their size, type of investor or geography, Bite Stream helps them stay ahead in a hugely competitive environment. Providing an unmatched user experience to their prospective investors, as they invest online in a transparent and safe way.
Bite Stream for asset managers
The pandemic highlighted the need for managers to digitize, both to streamline operations but also to offer alternatives more efficiently to their clients.
Here is a look into some of the key features from the perspective of the asset manager:
A compliance gatekeeping service. A crucial starting point when marketing funds or onboarding investors in different jurisdictions. During set up on the platform, we configure the system based on the specific compliance requirements of each firm we work with. This ensures only suitable investors who match your compliance frameworks can move beyond the initial screening process.
A work management dashboard. Allowing for seamless collaboration between teams, you can customize platform permissions per individual or department, allowing team members access only to what they need without privacy concerns. For example, the sales team could be designated master admin of operations, whereas the internal compliance team might have specific access to risk assessment information.
An intuitive Customer Relationship Management (CRM) system. The CRM allows asset managers to track the pipeline of potential investors. Crucially, all data is automatically stored centrally, enabling them to track subsequent investor subscription processes.
A digital marketplace. Tailored by the fund manager, it enables them to showcase their investment opportunities, including uploading media content, relevant data and real-time investor analytics.
Investor onboarding. When investors choose to subscribe to a fund, the onboarding process is digitalized, this allows for speedy document signing, letting you reach your fundraising targets faster.
Ultimately, we are confident the enhanced investor onboarding experience, will help fund managers to attract a wider pool of investors than previous fundraises.
Providing a unique investor experience
In creating Bite Stream, we placed a specific emphasis on the investor experience. Once given access to the platform, investors will find an intuitive digital marketplace that presents them with an array of options selected by the asset manager. Not only suitable from a compliance standpoint, but the choices can be further subcategorized by strategy, sector, geography, liquidity status etc.
When the investor decides to investigate an investment opportunity further, key information is presented via engaging, bite-sized multimedia information to help them quickly reach a conclusion of whether the opportunity is right for them or not.
"The investor onboarding process is seamless and saves considerable amounts of time compared to a more manual process."
If the investor wishes to make a commitment to a fund, the investor onboarding process is seamless and saves considerable amounts of time compared to a more manual process. Following an NDA completion via a secure online e-signature method, detailed confidential data is then easily accessible. If they choose to progress, the investor will enjoy a speedy route to requesting an allocation. This is because previously submitted investor information will have already been organized into relevant subscription documents. Avoiding any human errors which are a risk in the historically manual processes.
Lastly, Bite Stream is not just for finding new opportunities. Investors are kept abreast of any updates on their investments through tailored content from the asset managers. This includes the all-important required capital calls, via swift real time notifications delivered on the platform. Ensuring investors have all the relevant information, including the performance of their portfolios at their fingertips. 
Harnessing the power of technology, Bite Stream is an end-to-end SaaS investor solutions platform designed with both the user experience of investors and asset managers in mind.
It allows investors access to an increased number of relevant opportunities selected by the asset manager, in a secure, quick, and easy to use way and fund managers the ability to rapidly onboard investors to appropriate funds. Consequently, it helps the manager reach and perhaps even surpass their fundraising targets, staying ahead of their main competitors in the process.
We operate multi jurisdictionally and most importantly, have built our platform in a fully configurable way. Handing the power to the managers so that they can tailor it how they want and bring whoever they want from their team on board, whether that's the investor relations, the legal and compliance teams, or their fund administrator.
Get in touch and schedule a demo to learn more about Bite Stream's features and find a solution that suits your needs.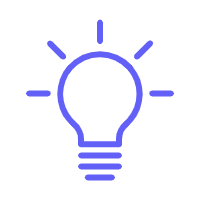 Learn more about how Bite Stream can help you
Discover a solution that suits your needs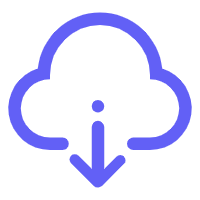 Download the PDF of this report
Disclaimer:
All Rights Reserved. No part of this publication may be reproduced, stored in a retrieval system or transmitted in any form by any means, electronic, mechanical, photocopying, recording or otherwise, without the prior permission of the publisher, Bite Investments. The facts of this specialised article are believed to be correct at the time of publication but cannot be guaranteed. Please note that the findings, conclusions and recommendations that Bite Investments delivers are based on information gathered in good faith from both primary and secondary sources, whose accuracy we are not always in a position to guarantee. As such, Bite Investments can accept no liability whatsoever for actions taken based on any information that may subsequently prove to be incorrect.

This document has been prepared purely for information purposes, and nothing in this report should be construed as an offer, or the solicitation of an offer, to buy or sell any security, product, service or investment.