New cloud-based solutions have changed the way private markets operate
The uptake in using new digital technology has rapidly increased in recent years, as 81% of investment firms now use cloud solutions
Here are four reasons we believe cloud technology is increasing transparency and changing the industry for the better
There has been a notable increase in the uptake of new technology and cloud-based solutions in the private markets and alternative investment industry. This has unquestionably been supercharged by today's new flexible ways of working.
These transformative tools are helping fund managers, sales, and operational teams across the globe to work more efficiently, collaboratively and serve their investors better. Ultimately, gaining a competitive advantage in today's growing alternatives industry.
In this article, we wanted to share the main advantages of using cloud-based technology solutions as viewed by the Bite Stream team.
1. Resolving the industry wide call for transparency
New cloud-based platforms, like our very own Bite Stream, have been designed to help asset managers compliantly scale and effectively distribute their funds across multiple jurisdictions and investor types. By using new online platforms, asset managers can now be more confident when distributing throughout complex international jurisdictions. They will for example only connect with investors who match their rigorous compliance framework.
"By using new online platforms, asset managers can now be more confident when distributing throughout complex international jurisdictions."
2. Offering a competitive advantage
The growth of private markets over the last two decades has been remarkable. With investments going into alternative assets set to increase by 12% CAGR[3], the competition throughout the popular private asset classes is fierce and will only become more intense. 
This has further strengthened the argument to use new digital could-based tools to significantly save time. We have seen first-hand how Bite Stream is helping both investors and asset managers save precious time in the fundraising process. Digitalizing old legacy systems into streamlined, instantaneous processes and, in the process, helps firms stay one step ahead of their competitors.
Aside from the benefits of saving significant amounts of time, these new platforms are opening new avenues of business. They enable users to unearth new contacts and potential revenues. We have seen this first-hand, via Bite Stream's digital marketplace which gives asset managers the power to control the way they showcase investment opportunities to prospective investors, keeping both on brand and on the right side of regulation whilst effectively engaging with investors in an intuitive, multimedia platform. Here they can also track investor engagement and activity, helping them with their sales and investor relations strategies.
3. Reducing costs and complex systems​
Quite simply, making the move to use cloud-based products will save you money! Across the private markets spectrum (from angel investors and VCs to more established PE houses), challenging economic times have forced investors and firms to tighten budgets.
Digital solutions in the private markets are rapidly reducing operational costs, taking away the manpower required for outdated, cumbersome tasks or the management of multiple, complex systems. For example, larger organizations with often more stakeholders and systems, find there is a significant opportunity to simplify their systems and operations with the right system and thus save considerable time and money, while providing a significantly improved customer experience.
"If firms are to succeed today or at the very least be keeping up with competition, they must be thinking digitally and focus on their digitalization journey."
In fact, our most recent The Tech's Factor white paper report[4] showed a direct, positive impact on profit for 79% of private equity and other alternative asset management firms from digitalization, as 81% confirmed they are currently using or planning to use cloud solutions in the next two years. If firms are to succeed today or at the very least be keeping up with competition, they must be thinking digitally and focus on their digitalization journey.
However, as a note of caution, selecting the right technology that suits your needs is fundamental. Get this wrong and it could be a costly mistake, both in terms of money and time.
More specifically to fundraising processes, digital solutions have also limited the need for excessive international travel to speculative investor 'roadshows'. Not only is this a huge cost-saving exercise but again, a time saving one. Teams now have more time to focus on the tasks that matter, instead of the overly time consuming and mundane processes that can now be digitalized with the cloud-based platforms.
4. Facilitating the new (remote) way of working
Finally, as we have witnessed in the last few years, the global pandemic had far-reaching consequences for many industries and alternative investments were no different. Enforced global lockdowns catapulted the use of new technology solutions as an alternative to face-to-face meetings.
However, it is not just Zoom or Microsoft's Teams changing tried and tested working methods. As the industry adapted to a new way of working, fundraising in private markets and alternatives continued to rise[5]. A strong indication of the industry's willingness to use new digital platforms and software in the once traditional, manual (and time consuming!) fundraising process. 
Due to the success of being able to work productively from anywhere, employees across the world are now demanding greater flexibility to their roles, including where they are located. As a result, workforces of all shapes and sizes, including asset managers, are now actively using cloud-based products on a daily basis as a necessity to stay connected and do business.
At Bite, we are acutely aware of the plethora of ways private markets can embrace cloud-based products. Still, investors and asset managers often encounter a lack of viable options available.
This is exactly why we launched Bite Stream – a secure and fully customizable end-to-end SaaS investor solutions platform designed with both the user experience of investors and asset managers in mind. The fundraising platform is built for asset managers to compliantly streamline and scale the distribution of alternative investments to all types of investors, from High-Net-Worth Individuals (HNWI) to Institutional Pension Funds. Cloud-based digital solutions are not the future, they are very much the now and we are thrilled to be playing our part in transforming the way private markets operate.
McKinsey, Global Private Markets Review: Private markets turn down the volume, May 2023
U.S. Securities and Exchange Commission, SEC Enhances the Regulation of Private Fund Advisers, August 2023
Pitchbook, Global Private Market Fundraising Report, May 2023
Bite Investments, The Tech's Factor 2023: The digital (r)evolution in private markets, July 2023
Bain & Company, The Private Equity Market in 2021: The Allure of Growth, March 2022
Disclaimer: This article is made available by BITE Investments (UK) Limited ("Bite UK"), a company incorporated in the United Kingdom (company registration number 11706620) with its registered office at 28 Ecclestone Square, London SW1V 1NZ. The information contained in this article (the "Information")) is for informational purposes only and may not be relied upon for the purposes of evaluating the merits of investing in any shares, other securities, limited partnership interests or other interests in any funds listed or referred to in the article or for any other purpose. The Information does not constitute an offer to acquire any limited partnership interests, shares or other securities, make any investment or to provide any fund management services or any investment advice of any kind, nor does this article constitute an invitation to invest, directly or indirectly, in any company or collective investment scheme, or to undertake to do so. Reliance on the Information for the purpose of engaging in any investment activity may expose the investor to a significant risk of losing all of the money invested. Nothing in this article is to be construed, and shall not be relied upon as, legal, regulatory, credit, business, tax or accountancy advice. The Information may change and there shall be no obligation on the part of Bite UK to update any of the Information. Data and facts used in this article are derived from sources which are considered to be reliable and have been compiled using Bite UK's best knowledge. However, Bite UK does not guarantee the correctness of the Information. This article and the Information are strictly confidential and are used exclusively for a limited number of addresses. Reproduction of this article or the dissemination of this article, or the Information, to third parties, is not permitted.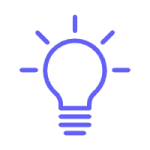 Learn more about how Bite Stream can help you
Discover a solution that suits your needs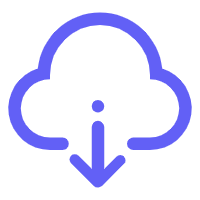 Download the PDF of this report